Integrate Any API On Our Powerful SMS Platform
API stands for Application Programming Interface and in the SMS industry API allows a code to send SMS between that application and the user. In layman's language it is basically how two or more applications can be connected to each other to perform a given function or run a query. API basically acts as a bridge between two applications and in our case the program, website or application and the SMS Server.
API integration makes it easy for you to send bulk SMS, OTPs , notifications etc. It will basically make your job easy by creating an interface between the applications and the data you want to deliver to your customers quickly. A large number of companies are running so many applications for various purposes using our BULK SMS API with great sense of satisfaction.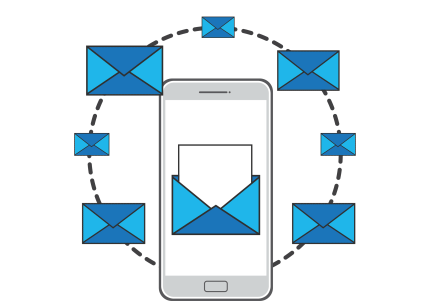 Advantages Of API Integration

You can reach more customers with faster and more reliable messaging. In this way you can take your messaging solution to a next level with a platform which is built for scale, speed and deliver-ability.

You can connect with our API and send messages to virtually any country in just now time. All you need to do is connect your application or program with our servers through your responsive API and you are good to go!!

You can expect high convenience level, least delay in services, easy integration and cost effective which makes, API integration the best. You can go beyond sending SMS through an API and get DLR's, fetch the balance and so many other things.
Happy To Help!!
Our powerful API allows you to send your international SMS with the order management code if you have it. We have already integrated our service with different e-commerce platforms that you can find by contacting us.
We have made to order platforms where you can integrate. For the knowledge of the services in this area, you can visit our API page and more than that in case of any issues or information related to API Integration, we are always there to help and we can be reached anytime, any day as our team is working 24X7.