Let's Introduce You To Transactional SMS



A transactional SMS is a non-marketing inbound text messages that firms and corporate send to support their customers. Apparently, Transactional messages can be sent to any mobile a network including opt-out activated numbers, transactional SMS types are used to send order confirmations, delivery updates, and account information. Unlike Promotional SMS Transactional SMS messages doesn't do promotions in any way, rather it sends information details from the schools, banks, finance, etc. UAE BULK SMS is a dynamic and technology-driven brand which provides the corporate' best solutions based on Digital Interactions by sending Bulk SMS. Our Bulk SMS services ease the method of Advertising, promotion, or information and notices to send it to your customers by sending Bulk SMS. Through our strategic and effective way of connecting the corporates and firms to their customers, we have earned the trust of many of our clients. Our expert team provides you a full-bodied advantageous experience of SMS service and an easy to use web interface for easy access to avail the service, our user-friendly and robust SMS service keeps you foregrounded among all your rivals.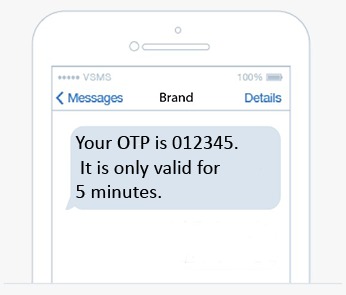 Where Can It Be Used
Transactional SMS gateways are used by the banks to update the customers about the transactions done, account credits, payments made, payment dues and other information. Similarly, it is used by the transport agencies, educational institutes, Large scale industries for journey updates, latest notices or updates, in-house information dissemination, respectively. Transactional Bulk SMS services could be used by any industry for the confidential information exchanging by sending SMS.
The transactional SMS gateway is the most transparent and safe way of sending information from a corporate to the customers or corporate to their employees or business partners. Transactional SMS service is most commonly scheduled as per the user's guideline, in order to reduce the required human resources whilst delivering a higher level of customer service.
UAE Bulk SMS's active services and an amazing user interface avails you the unprecedented service of Transactional SMS. While giving the Transactional SMS gateway to any corporate we ensure that it comprises every minute details before reaching to your customers. We do have the facility of sending an inbound scheduled text to your customers that will help you in building your customer's trust. Officially, we give you the right to keep a track of everything with our Transactional bulk SMS service, From SMS logs to delivery reports, & more. Transactional SMS service of UAE BULK SMS is designed to send millions of messages at one go with ease.
Get our trusted Transactional bulk SMS service with plenty of features at an affordable rate and keep your worries aside from using time taking and expensive service. We provide you the facility of test and use service that allows you to use our services after satisfying testing and using the transactional SMS service of UAE bulk SMS, in-spite of spending a lot for a number of characters you can send the URLs that will directly lead them to your landing page.