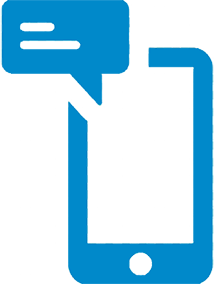 Features of our advance web SMS page
There are several inexperienced companies that will call you to take action for service provision. They consider their actions to be a Tsunami. Although this tsunami effect is very attractive in the first glance the reality is that the campaign is oversized. All the customers are going to receive SMS at one time. The messages are distributed in giant volumes. However, sender is not able to cater the foremost necessary message coming in reply
In order to solve the above problem, we have allowed you to send SMS to half numbers and customize services in a way that the rest of the customers are sent messages the other time. As a result, we can satisfy your needs according to your capabilities of handling.
For instance, if you have to send 10,000 SMS you can customize the service in a way that can help send 500 SMS every 30 minutes. It will make you able to handle the response in a convenient manner. The response may come in the form of sale inquiries and others. You can hit all the customers keeping in view their needs.
At the same time, you will also be able to schedule your WWW SMS according to your own needs. All you need to do is, change time and intervals serial in a 12 month period when you want your SMS to be sent.