Short URL's and click on pursuit for SMS Text Messages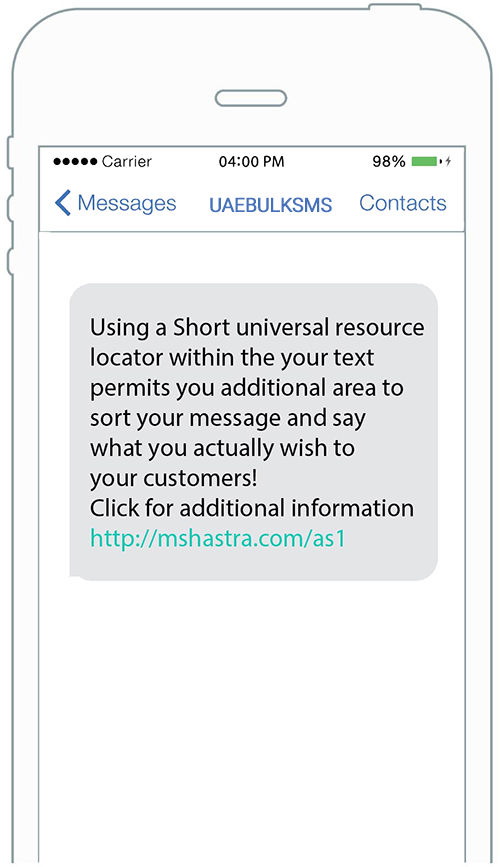 We know however valuable each character is in Associate in Nursing SMS text message, therefore, we have got created a tool that shortens URL's and not entirely that, each recipient get their own universal resource locater, therefore, you will see World Health Organization clicked the link!
How Short URLs Work ?
URL tracking is another process that helps peruse the text message in a convent way. The tool we employ to create shorter URL will make sure each recipient gets their own universal locator. It will help you see who has clicked the linked. Again it is helpful in creating future campaigns in a more targeted and smarter manner.
How Short URLs are made to Work?
At our platform, the SMS converts into a distinctive link that our server will not. The aim is to enhance the process of universal resource locator in a shorter way. This feature will be added to our customers without any additional cost.
Resource locator
A short universal resource locator is generated and the system counts the number of time clicks has been done. In the report area of the account of the client these clicks are recorded. The contact lists are refined in this way and you have a chance to keep your attention to people who are more responsive and interested in your services.